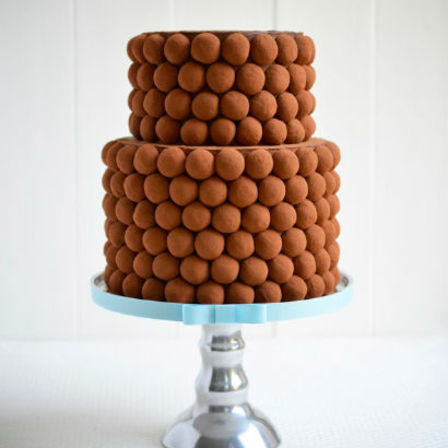 Imagine this beauty sitting centre stage at your special occasion!! Our Truffle Tower is made from your choice of white, milk or dark chocolate truffles.
NB: See additional product information for quantities and prices. Truffle Cake Tower is also available, see Cakes for All Occasions.
Pricing
Two Tiers 20cm (8"), 25cm (10") each tier has two layers - $140.00
Two Tiers 25cm (10"), 30cm (12") each tier has two layers - $170.00
Happy to quote for other size layers and tiers
Please contact us to place your order or for quotes and enquiries.