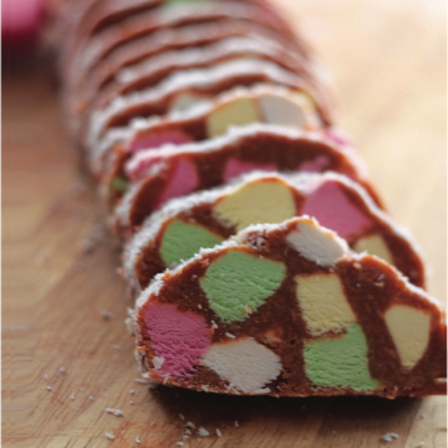 This yummy Kiwi classic just had to be included on our menu and is as popular as ever. Lollie cake is made with a delicious biscuit base made with condensed milk then lashings of brightly coloured fruit puffs are added.
NB: Can be rolled in dessicated coconut, please ask when ordering. See additional product information for quantities and prices.
Pricing
6  Lollie Cake Slices - $18.00
12 Lollie Cake Slices - $36.00
18 Lollie Cake Slices - $54.00
24 Lollie Cake Slices - $72.00
Happy to quote for other quantities.
Please contact us to place your order or for quotes and enquiries.