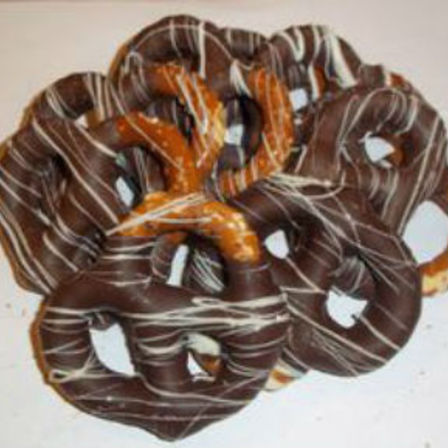 Salty and sweet go so well together and these Pretzel Bites prove that!! Clusters of salted pretzels meet with your choice of white, milk or dark chocolate and drizzled with a complimentary chocolate colour. Truly Addictive!!
NB: Minimum order of 12. See additional product information for quantities and prices.
Pricing
12 Pretzel Bites - $18.00
18 

Pretzel Bites

- $27.00
24 

Pretzel Bites

- $36.00
36 

Pretzel Bites

- $54.00
Happy to quote for other quantities
Chocolate Options - White, Milk or Dark.
Please contact us to place your order or for quotes and enquiries.