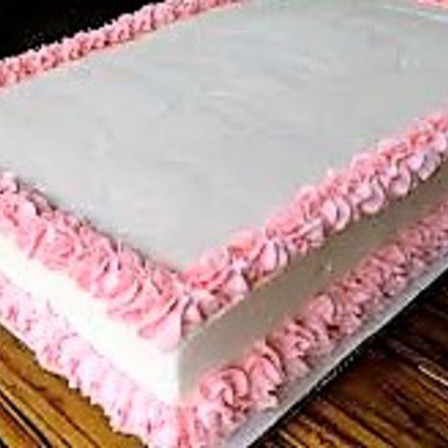 You choose a cake flavour, buttercream filling and icing from our menu and we'll decorate it in same style as photo. Our Plain Decorated Cakes are a great addition to your Wedding Cake Table or as an alternative to Tiered Cakes.
NB: See additional product information for size and prices.
Pricing
Rectangle - Measures approx 45cm (26") x 29cm (18") approx. - Two Layers - $150.00
Cake Flavours - Vanilla, Chocolate, Caramel, Lemon, Banana, Coffee & Red Velvet
Alternative Cake Options - Eggless, Carrot Cake & Light Fruit (Extra $10.00)
Buttercream Flavours - Vanilla, Chocolate, Lemon, Coffee & Cream Cheese
Please contact us to place your order or for quotes and enquiries.