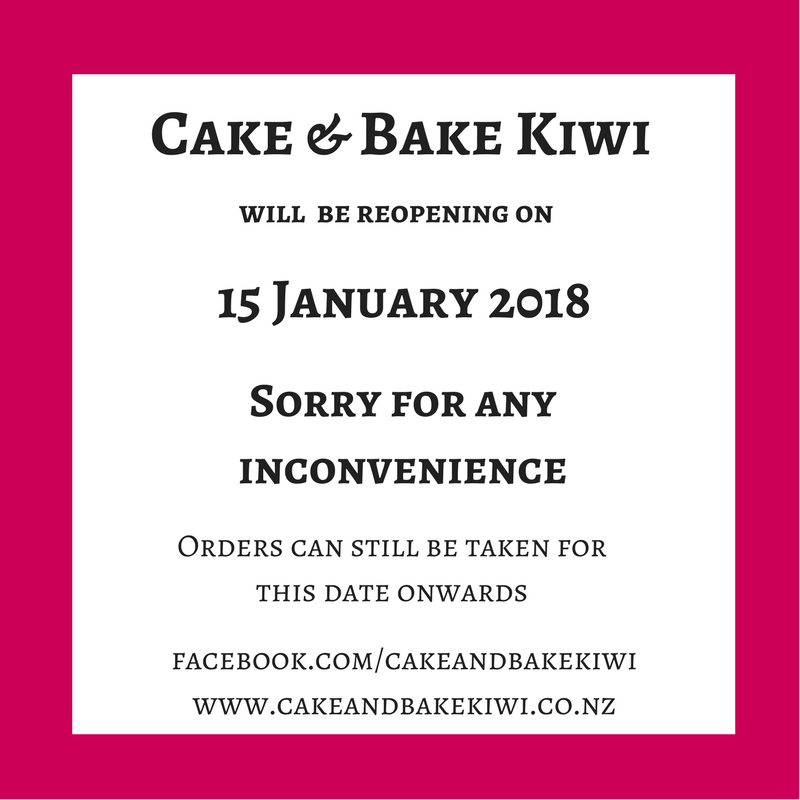 Hope your New Year has started on an awesome note.
A huge apology going out to my customers for any inconvenience caused but have had to delay opening Cake & Bake Kiwi until the 15 January 2018....niggling injury is taking longer to heal than expected!!
After asking what you'd like added to our menu we've added some new treats for 2018 so take a look through our website.....something for everyone's tastes!!
Posted: Sun 07 Jan 2018