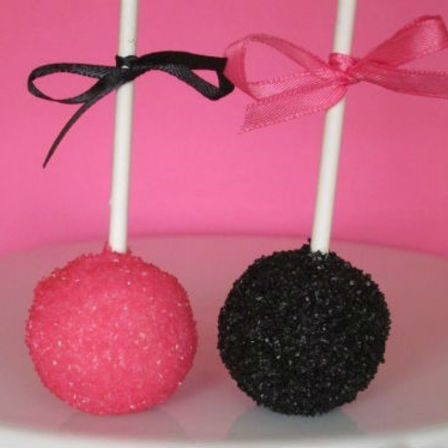 If you're having a themed party or event then we can colour and decorate Cake Pops to match. Let us know a cake flavour of your choice from our menu and what colours and ideas you've got and we'll do the rest.
NB: Minimum order is 24. See additional product information for quantities and prices.
Pricing
24 Themed Cake Pops - $75.00
36 Themed Cake Pops - $112.00
48 Themed Cake Pops - $150.00
100 Themed Cake Pops - $300.00
Happy to quote for other quantities.
NB: The prices above are for one cake flavour, two colour options with matching decoration.  If you require multiple cake flavours, colours and decorations there will be an additional charge. Please ask for quote prior to ordering.
Cake Flavours - Vanilla, Chocolate, Lemon or Red Velvet.
Alternative Cake Options - Eggless & Carrot Cake (Extra $5.00)
Please contact us to place your order or for quotes and enquiries.