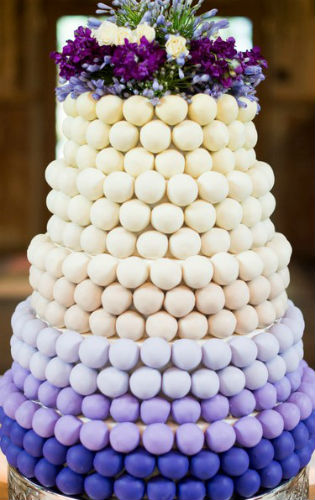 Cake Ball Displays are very on trend and have also become a popular addition to Wedding Cake Tables or to replace a Wedding Cake. The cake balls are made in a cake flavour or flavours of your choice from our menu and then dipped in a delicious milk, dark or white flavoured chocolate.
NB: Minimum of 50. Flowers shown are not included in prices. Can be made in most colours and decorated to suit your theme for additional cost. See additional product information for quantities and prices.
?IF>
Pricing
50 Ombre Cake Balls - $100.00
100 Ombre Cake Balls - $200.00
150 Ombre Cake Balls - $300.00
200 Ombre Cake Balls - $400.00
Happy to quote for other quantities.
Cake Flavours - Vanilla, Chocolate, Caramel, Lemon, Banana, Coffee & Red Velvet
Alternative Cake Options - Eggless, Carrot Cake & Light Fruit (Extra $10.00)
Please contact us to place your order or for quotes and enquiries.