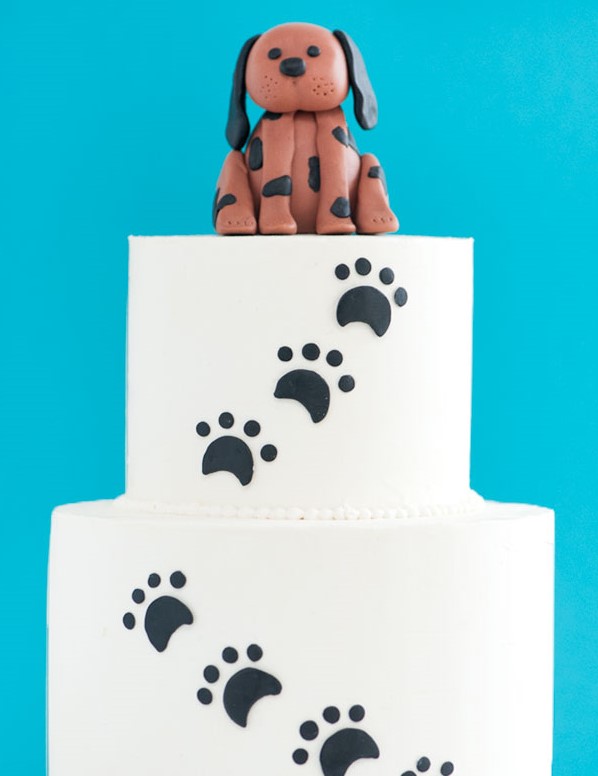 How cute is this Dog & Paws Cake? Two tiers of delicious cake in a flavout of your choice from our menu. Both tiers are iced with buttercream and then decorated with a cute fondant paw prints leading up to a cute dog made of fondant.
NB: See additional product information for sizes and prices.
Pricing
Two Tiers 20cm (8") & 25cm (10")  -  each tier has 3 layers - $260.00
Two Tiers 25cm (10") & 30cm (12")  -  each tier has 3 layers - $300.00
Happy to quote for other sized tiers and layers.
Cake Flavours - Vanilla, Chocolate, Caramel, Lemon, Banana, Coffee & Red Velvet
Alternative Cake Options - Eggless, Carrot Cake & Light Fruit (Extra $10.00)
Buttercream Flavours - Vanilla
Please contact us to place your order or for quotes and enquiries.