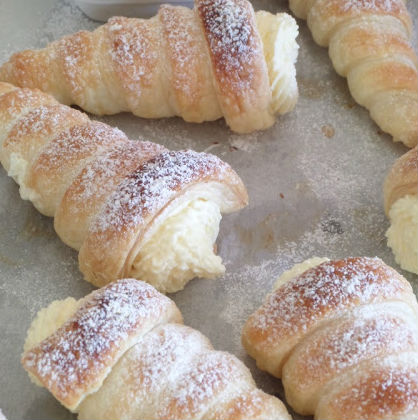 Layers of flakey puff pastry filled with your choice of either fresh whipped cream or custard then topped with a choice of either icing sugar or chocolate drizzle. These go down a treat whichever choices you make!!
NB: Minimum order is 12. See additional product information for quantities and prices.
Pricing
12 Cream Horns - $42.00
18 Cream Horns - $63.00
24 Cream Horns - $84.00
36 Cream Horns - $126.00
Happy to quote for other quantities.
Please contact us to place your order, for quotes and enquiries.